The Missouri Herpetological Association held its spring field trip this year in the beautiful St. Francois Mountains. A great time was had by all and many species were observed and recorded. Follow the link for the offical report:
http://www.moherp.org/mha/org/tsp2009/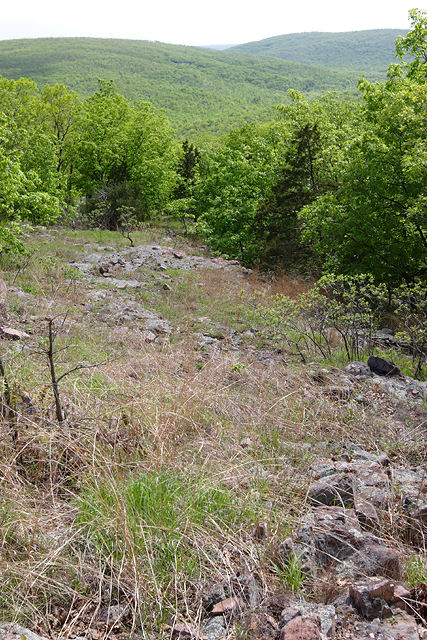 Igneous glades were the primary habitat explored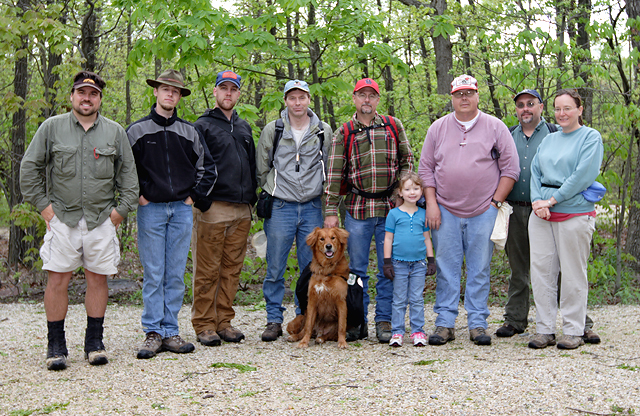 The Group, left to right: Michael Cravens, Kenneth Bader, Drew Dittmer, Jeff Briggler, Quinn, Tim Turpin, Kaycee Cannon, Richard Daniel, Brian Edmond, and Michelle Bowe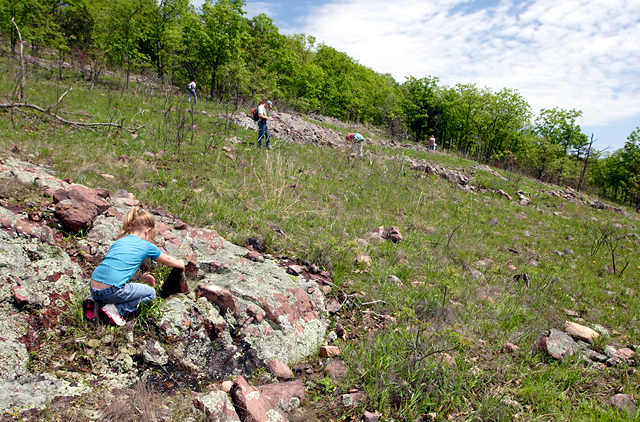 In the forground, Kaycee Cannon looks for life benith a rock while the rest of the group searches beond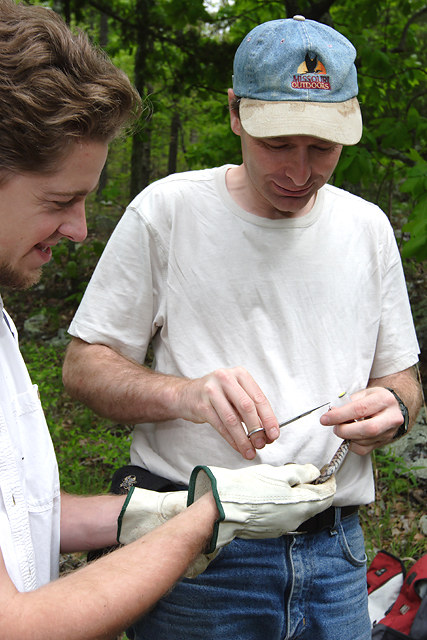 Jeff Briggler of the Missouri Department of Conservation takes a tissue sample from a red milk snake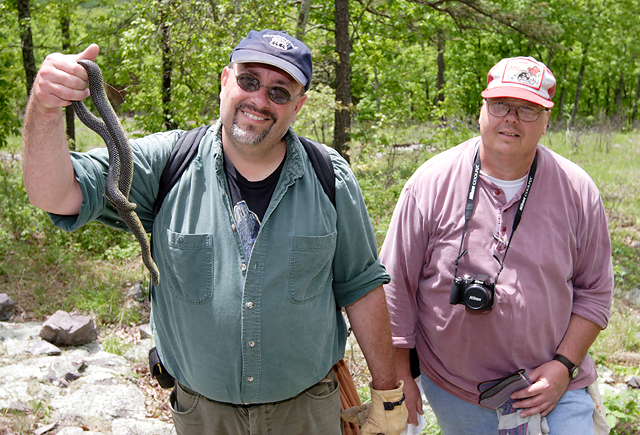 Brian Edmond and Richard Daniel showing off a speckled kingsnake
This rather sorry looking and emaciated timber rattlesnake gave me a bit of a fright. Walking along, I herd a rustle in the grass below me and looked down just in time to see this guy recoiling from a strike at my bare leg. Before I had time to react he struck again but luckily I was a few inches further away than he could reach. The snake never rattled or gave any other indication of his presence that I noticed before he struck. While this is certainly not normal behavior it made for a good reminder to be careful and watch my step.
The group checking out the rattlesnake
Tim Turpin deserves a special thanks for hosting our group as well as Brian Edmond and Richard Daniel for coordinating the field trip and for the arduous job of providing and maintaining the Missouri Herp Atlas Project.