It was looking like it was going to be a nice weekend for the fall snake migration at the Larue Pine Hills. This weekend, landing smack dab in the middle of the migration brought out quite a few herpers from the surrounding states making for a lot of traffic on the two mile section of closed road. Waiting on a new camera body to arrive via UPS Saturday killed a good part of the day putting me at Larue around . As soon as I pulled into the north parking lot I immediately recognized my regular herping partner Ryan Thies (serpentryan), his little brother Kyle, and his dad Rich just setting off down the road. I told them that I needed to get ready and I'd catch up to them a bit later. About that time up walks Mitch (shaggybill), this would be the third year I've had the pleasure of meeting up and doing some herping on Larue Road with Mitch. While visiting and putting together a day pack Ryan's little brother runs up and tells us that Ryan had just found a neonate Timber Rattlesnake just up the road. I quickly shouldered my bag, grabbed my camera and we were off down the road. Just out of the parking lot I met another couple of herpers that I knew from the fieldherpforum.com forum, Greg (purdueherper) and Nick (nburgmei), both Purdue biology students. When we came upon Ryan a small but growing group of spectators were gathering for a look at one of the most popular snakes the area offers.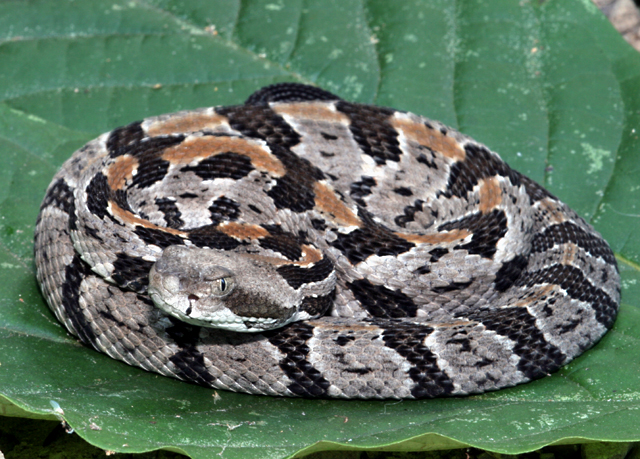 After we all took turns photographing the little Rattlesnake we figured it had taking enough harassment and let it go on its way. During the photo session I got the pleasure of meeting a couple more familiar names like Even (EvenTN) and Gary Pawlak (Clubera). I don't exactly remember who, when, or how but a nice looking adult Western Cottonmouth was found just after the Timber.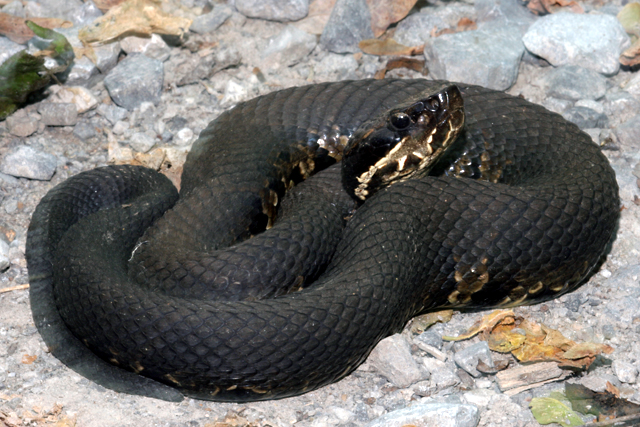 The day was cooling off and the migration had slowed to a trickle so I cut out early to set up a camp and play with my new camera. The Thies family, Mitch, and myself had planned on camping in the same area and it just so happens that we unknowingly set up camp next door to the Ontario herpers, Dan Wylie (ont herper) and his dad Brian. That evening we had the pleasure of meeting another herp forum regular Gary Pinson (Gary2sons). Gary stopped by our camp to say hello before heading home to central Missouri.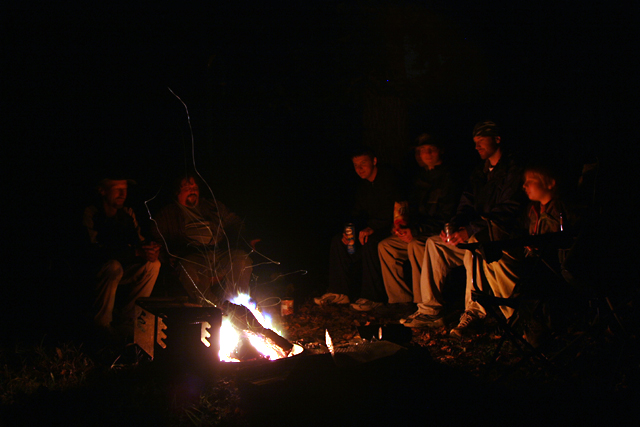 We had some time to kill the next morning before it warmed up enough for the snakes to start moving so I took advantage of it and photographed this Southern Leopard Frog found hopping around camp...
and this wicked looking funnel web spider that my puppy Quinn dug up the night before.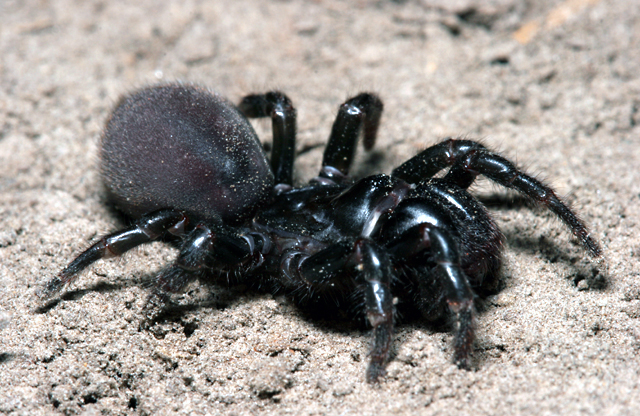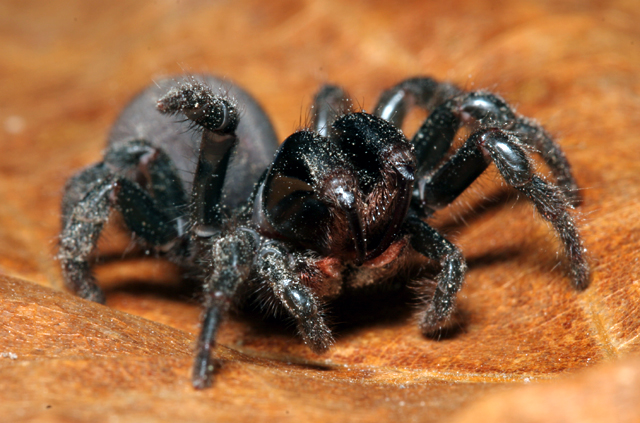 If I remember correctly this Green Tree Frog was the first herp of the day.
Soon after Ryan found this juvenile Black Rat Snake.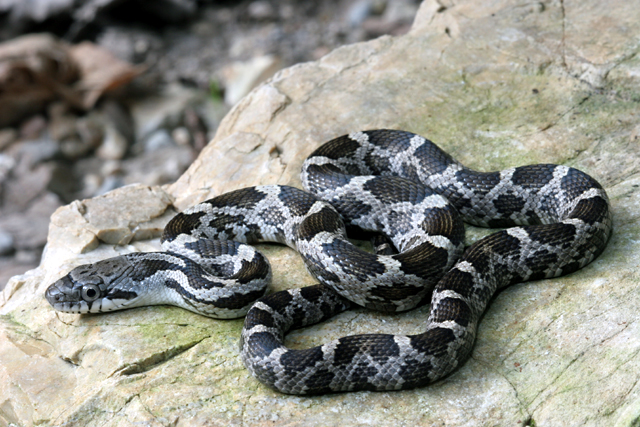 It wasn't long into the day when we ran into another familiar name Warren Duzak (wduzak) of Tennessee.
Soon after meeting Warren he was kind enough to spot this Yellow-belly Watersnake for us.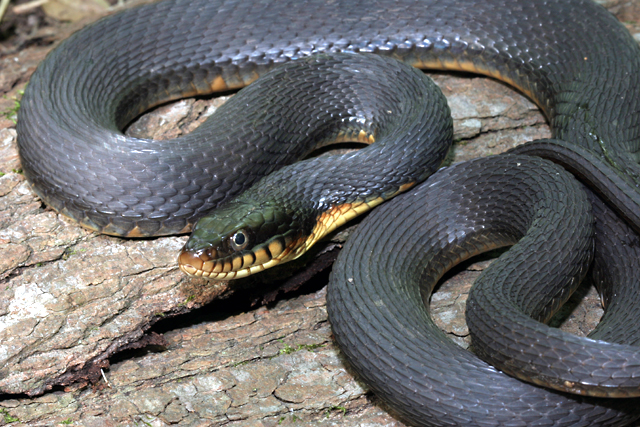 Here's Mitch with that Yellow-belly.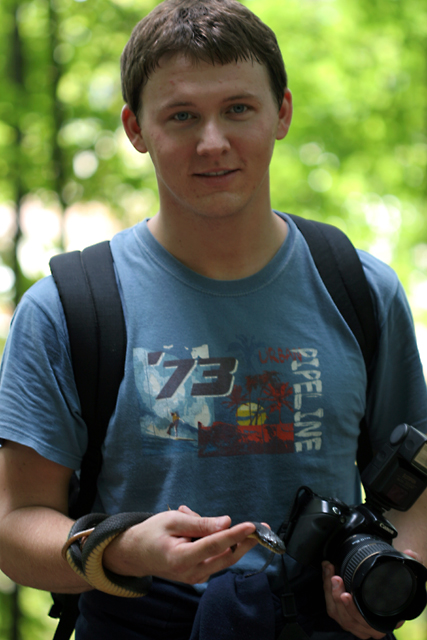 I one area there had to be a dozen or more giant puffballs a couple of which were the size of basketballs. If I had been closer to home a few of these would have ended up in the frying pan.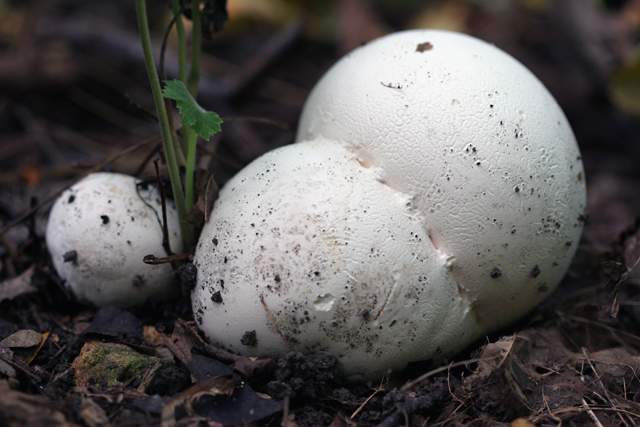 Things were moving pretty slow but we did manage to see many more Western Cottonmouths that day including this guy that had just come up from the swamp covered in duck weed.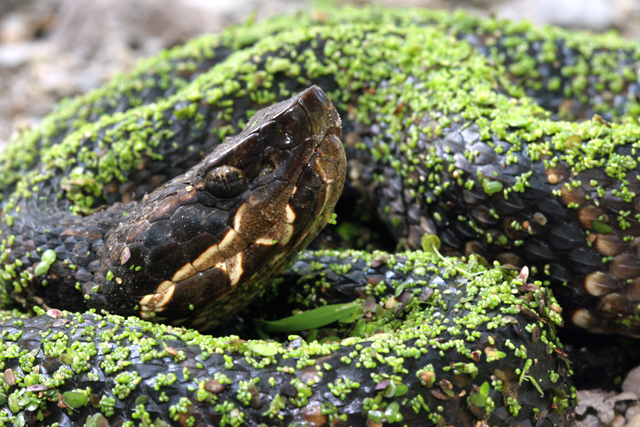 Getting back to the car Quinn immediately collapsed for a nap after putting in four solid miles.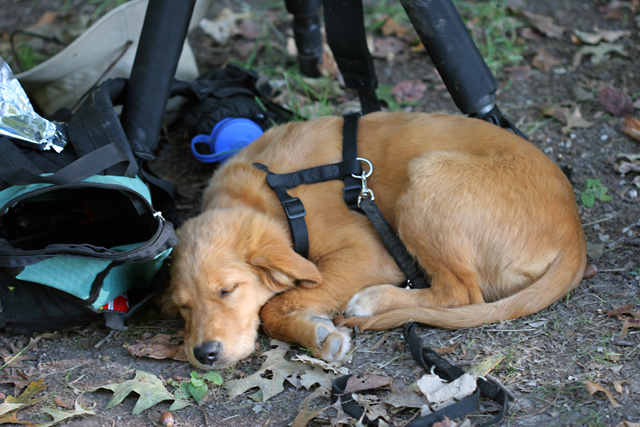 Back at the parking lot I ran into Greg again. He and nick were taking off to do some herping around a different campground they were staying at.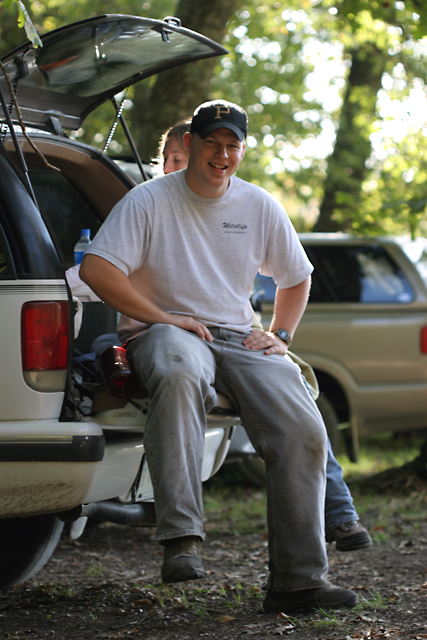 The end of the day found me looking for a lily pad to pose a Cottonmouth on for a photo. But while looking for the lily I noticed a watersnake take off for the pond; upon grabbing it I thought Diamond-back but then knowing Diamond-backs at Larue are rarely ever seen I thought Mississippi Green. Another look confirmed it was in fact a Diamond-back after all. This was a "Larue Road" lifer for both Ryan and me.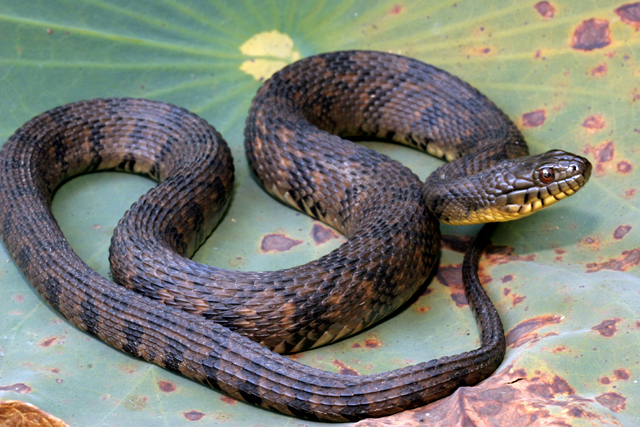 Ryan and family had to head home but Mitch and I stayed on for another night at camp. The next day Mitch stuck around Larue and I headed back to Missouri to spend some time looking for the rarely seen Dusty Hognose Snake in the almost extinct Southeastern Missouri sand prairie habitat.