I met up with Ryan to do some herping around St Francois and Wayne Counties in Missouri. We hit our first spot around it was sunny but still pretty cool. The spot was in a local nature sanctuary and consisted of three pieces of tin that came from an old bird viewing blind we tore down and replaced a couple years earlier. The first two pieces were void of any snakes but the third piece held a nice yond adult Speckled King. This was Ryan's first adult Speck so needless to say he was happy with the find.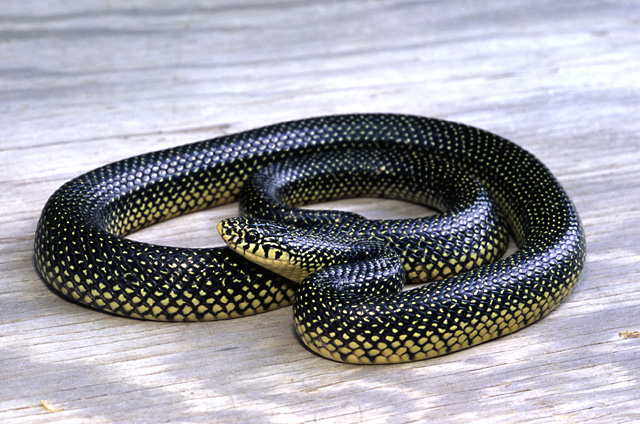 Next we hit an old abandoned shack surrounded with various junk. Unfortunately this spot only produced a couple Prairie Ring-necks. Our next destination was a mountain in Wayne Co that I had found a Western Pigmy Rattlesnake last spring. Hiking up the south side of the mountain it wasn't long before we started finding glades and began flipping rocks. Right off the bat I turned up a juvenile Speckled King but passed on photographing it due to it being opaque. After the King all we could turn up was a few Flat-headed Snakes. Coming off the mountain we decided to drive around a bit and it wasn't long before we found an old homestead with some scattered tin. The first piece flipped uncovered an Eastern Garter Snake that promptly escaped. A few pieces of tin later we found our third Speck of the day, a beautiful adult.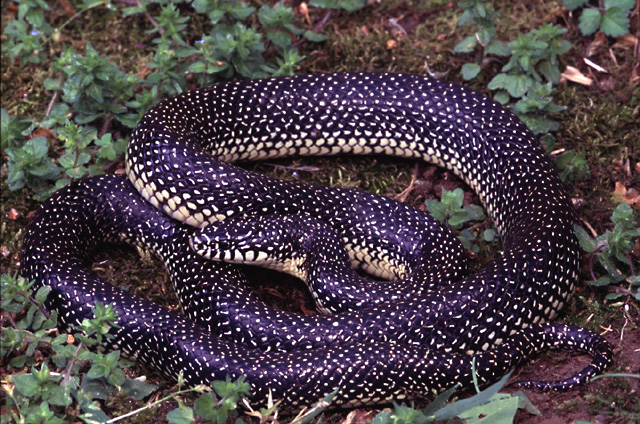 At this point we decided to check out my favorite Red Milk Snake mountain back in St Francois Co. About the time we had climbed all the way up to the glades and started turning rocks the heavens unleashed their wrath on us in the form of sheeting rain and lightning. Ryan "the mighty storm chaser" was scared of the lightning so we relinquished our quest for a milk and started back down the mountain. But before we left the last rock turned up a fresh Red Milk shed as an ironic parting gift. It wasn't long and the storm let up some but we did not feel up to climbing back up the mountain so we opted to hit a couple more junk sites. The first site we herped uncovered our fourth Speck of the day, another nice adult.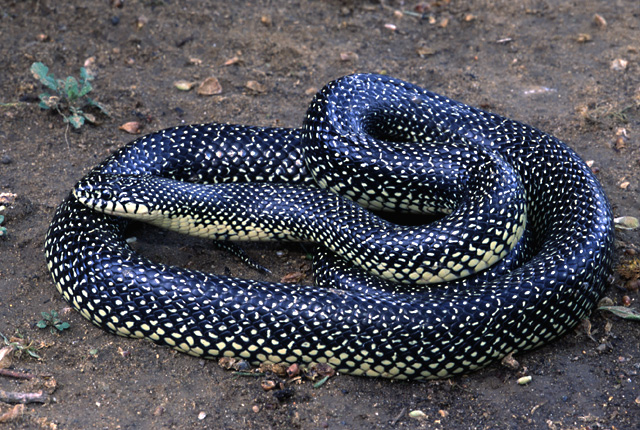 By this time it was getting dark but we decided to try one more junk site. As it turns out it was worth it because we found this very large Osage Copperhead under a garage door.
Not a bad day at all even though we missed out on the Western Pigmy and the Red Milk.