After the success of the previous weekend I could hardly wait for the next trip. This time everyone in the group was a seasoned field herper. Our gathering of herpers organized on the Nature.net, Reptile and Amphibian Forum earlier this summer. The plan, loosely, was for everyone to try and get together Saturday afternoonish on the infamous road.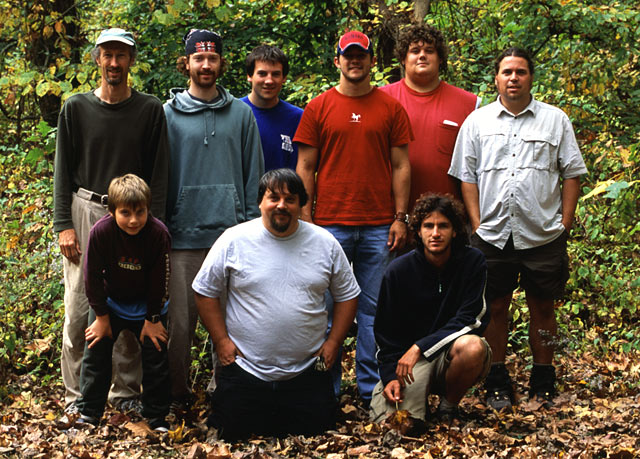 From left to right, top to bottom: Brian Wylie and son Dan Wylie (herpboy) from Ontario, then Ryan Thies (serpentryan) from St Louis, Jordan Johnson from Kansas City, Chad Whitney (chadks) from Kansas City, myself, Kyle and Richard Thies (Ryan's little brother and dad), and finally Mike Rochford also from Kansas City. Ross Mcneary from Kansas City also joined us but had to leave a day earlier so missed the photo op.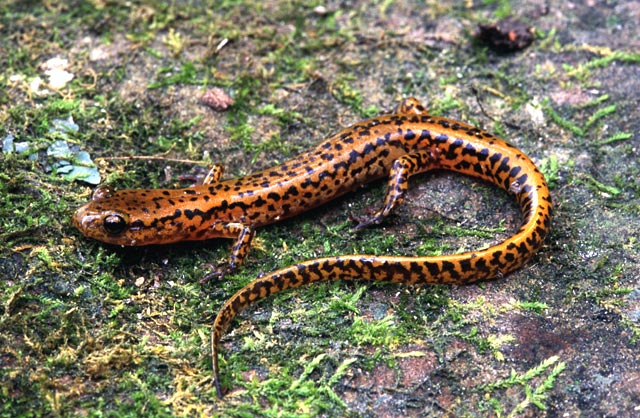 Long-tailed Salamanders were found early on in the trip under the "guaranteed salamander rock".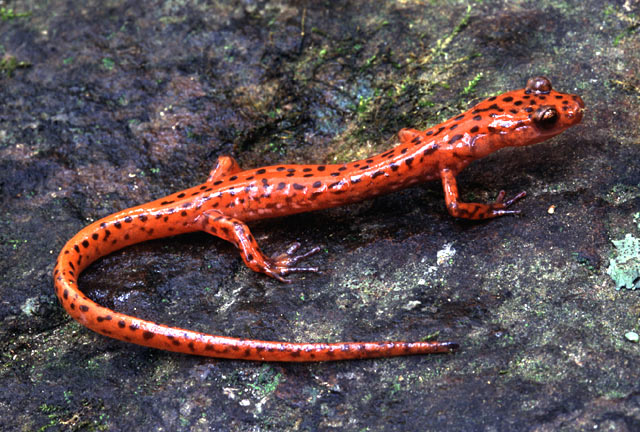 Cave Salamanders were found in huge numbers utilizing a certain fissure in the bluff.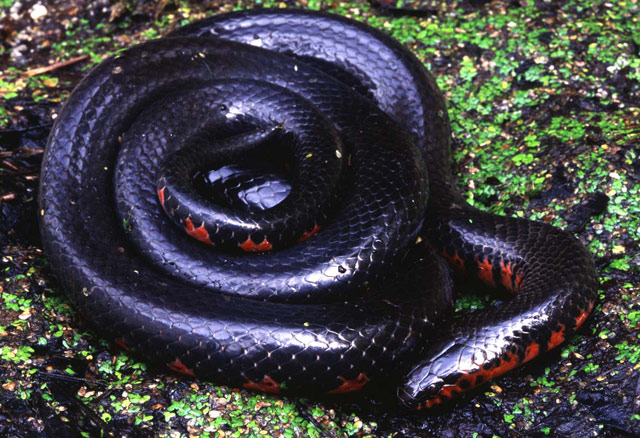 Dan found this beautiful Western Mud snake, a lifer for Chad.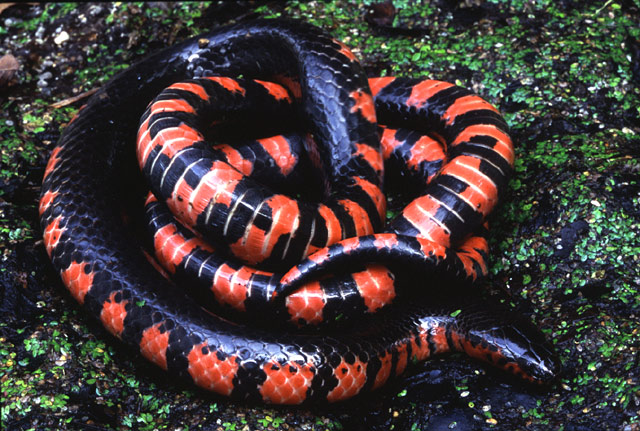 Same snake, ventral shot.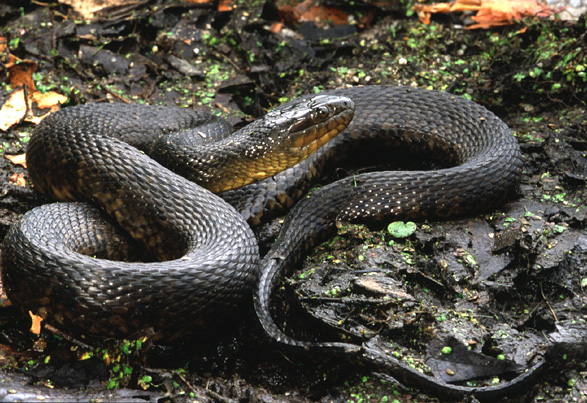 It wasn't long before we started finding Mississippi Green Water Snakes.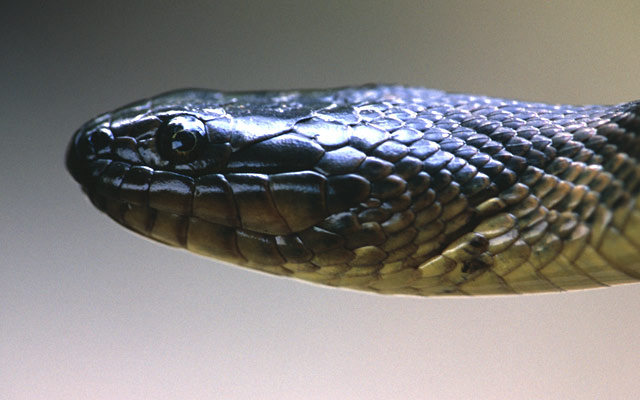 A head shot showing the row of scales (suboculars) between the ocular and upper labial scales that differentiates the Green from all other Nerodia.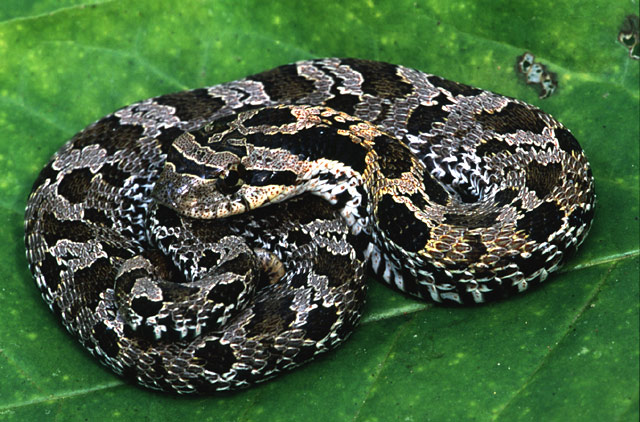 Dan and Brian found this juvenile Eastern Hognose on the crawl.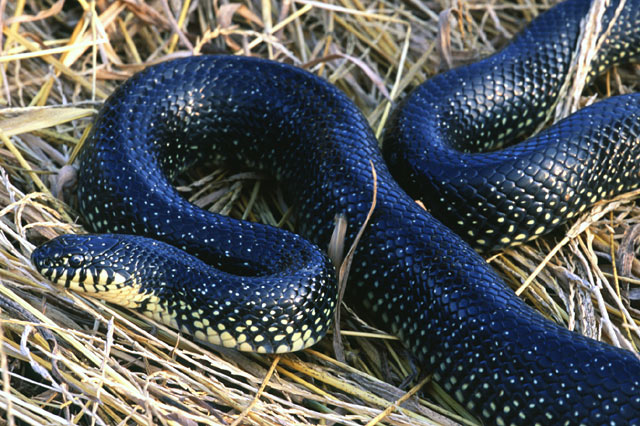 Again thanks to Dan and Brian we got to see this nice Black Kingsnake, another lifer for Chad.
The next day Chad, Mike, and Jordan Left to search for Red Milks on their way back to Kansas City. The rest of us headed east to Heron Pond in Johnson Co to search for Copperbelly Water Snakes and Eastern Ribbon Snakes.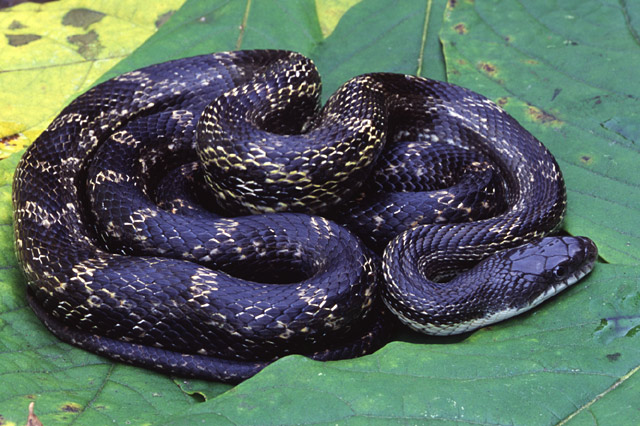 Next Ryan found this Black Rat Snake that had some Gray influence.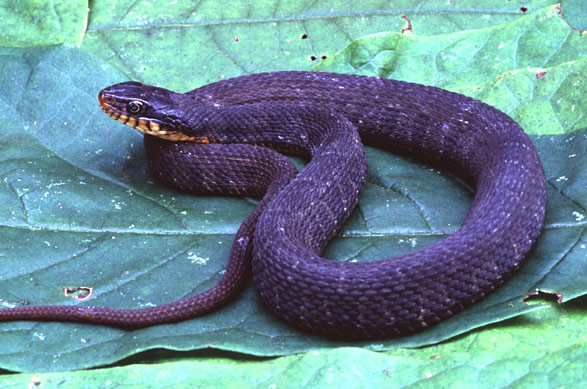 Another one for the Canadians. Dan found this Copperbelly, a lifer for all of us.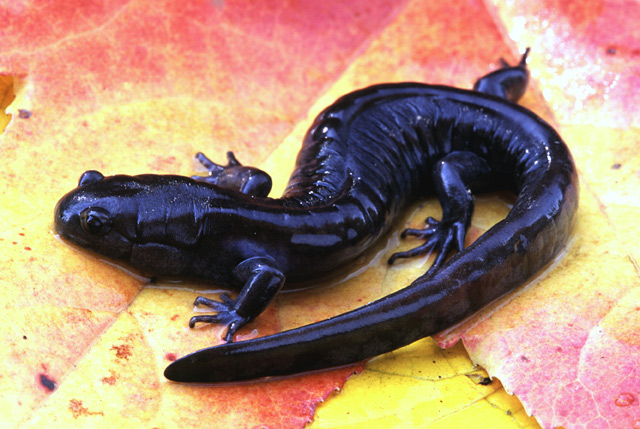 This Small-mouth Salamander was found under a rock near the Cache River.
The third and last day I was on my own. I gave the Eastern Ribbon one more try but was un successful. Due to the cool rainy weather I thought maybe a Bird-voice Tree frog (a species that had eluded me so far) may be out so I headed back to Larue.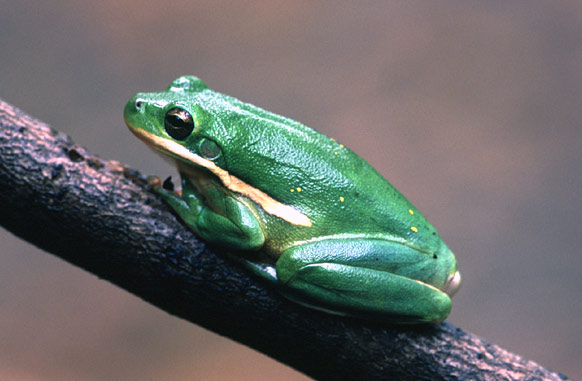 As soon as I found this Green Tree Frog I knew the chances were good for finding the Bird-voice.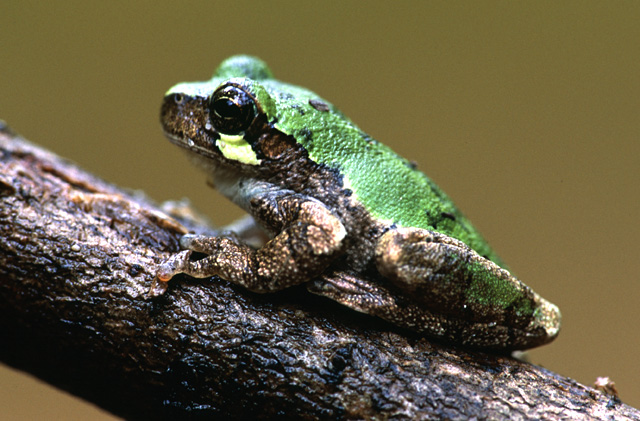 A fitting end to a great trip.
A big thanks to everyone who attended.
Total Species:
Common Musk Turtle - 1
Eastern Box Turtle - 1
Northern Fence Lizard - 10
Six-lined Race Runner - 1
Five-lined Skink - 3
Ground Skink - 4
Southern Black Racer - 3
Yellowbelly Water Snake - 1
Copperbelly Water Snake - 1 + 1 DOR
Midland Water Snake - 1 DOA
Mississippi Green Water Snake - 3
Northern Redbelly Snake - 1
Northern Ring-neck Snake - 1
Eastern Hognose Snake - 1
Western Mud Snake - 1
Black Rat Snake - 2 + 1 DOA
Black Kingsnake - 2
Western Cottonmouth - 7
Northern Slimy Salamander - 8
Spotted Salamander - 2
Mole Salamander - 1
Smallmouth Salamander - 1
Marble Salamander - 3
Central Eft - 3
Cave Salamander - TNTC
Long-tail Salamander - 10
Dwarf American Toad - 1
Green Frog - 1
Blanchard's Cricket Frog - TNTC
Southern Lepord Frog - TNTC
Spring Peepers - TNTC
Green Tree Frog - 1
Bird-voice Tree Frog - 1
Dwarf American Toad - 2
On the way to Union Co, IL we stoped off in Jefferson Co, MO and found the following:
Western Slimy Salamander - 3
Prarie Ring-neck Snake - 2
Lined Snake - 1
Ground Skink - 3