Moving to Cape Girardeau, MO has put me within thirty minutes of southern Illinois' infamous "Snake Road". Snake Road (Larue Road) is located in the beautiful Larue Pine Hills and provides an ideal setting for group field trips. This spring a gathering formed on FieldHerpForum.com and plans were made to spend a few days field tripping and camping. With my new close proximity, I had no excuse not to attend.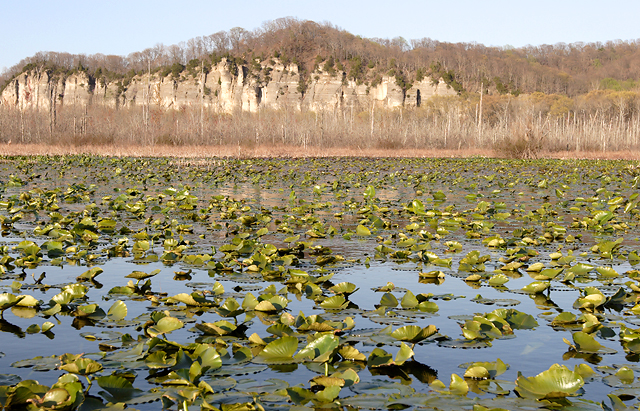 The bluffs as seen from the swamp
Having visited the road many times before I opted for a new experience and decided to paddle and pole the Larue Swamp. When I arrived, I was reading my canoe for the day when a car of herpers pulled up. One of which was Justin Michels (Atrox), Justin liked the idea of spending the day paddling so he borrowed his friend's kayak and joined me.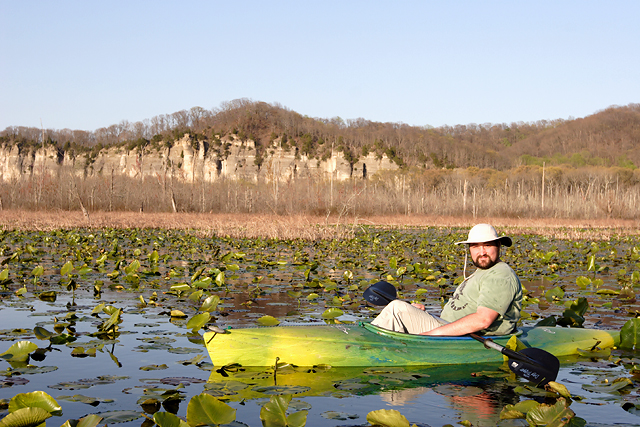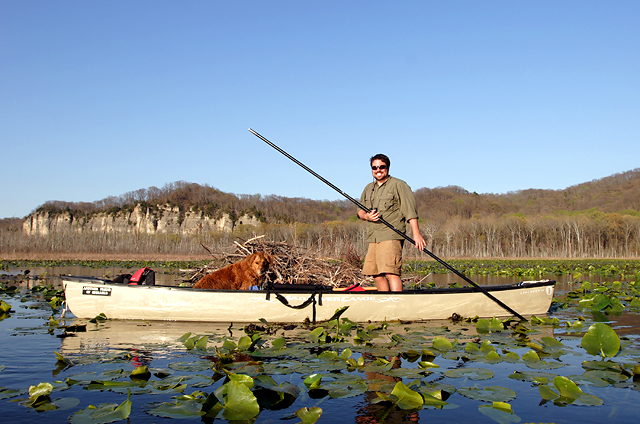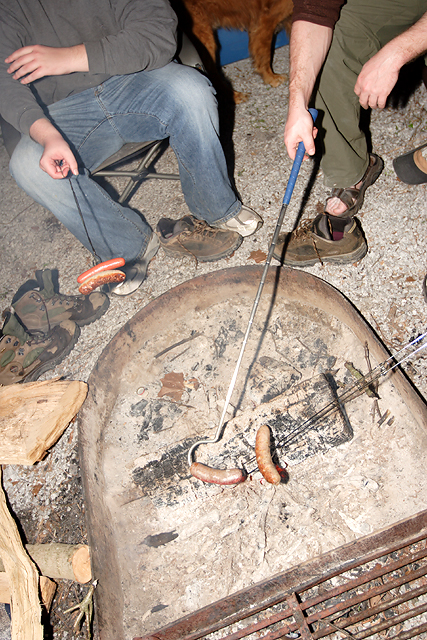 Roasting brats and dogs around the fire, note the center bratwurst roasting stick.
The following day our group headed a bit further east to the Cache Tracks.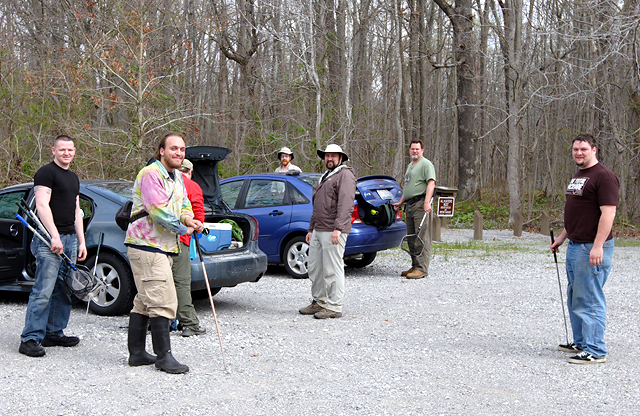 The group preparing to hit the field; this would be a good place to comment on the quality of this group. You would be hard pressed to find more conservation minded and ethical herpers than these; not to mention just all around good guys and a blast to be around.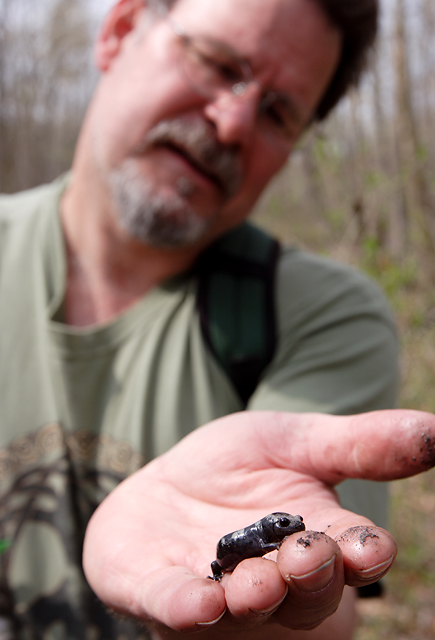 Mike Pingelton with a marble salamander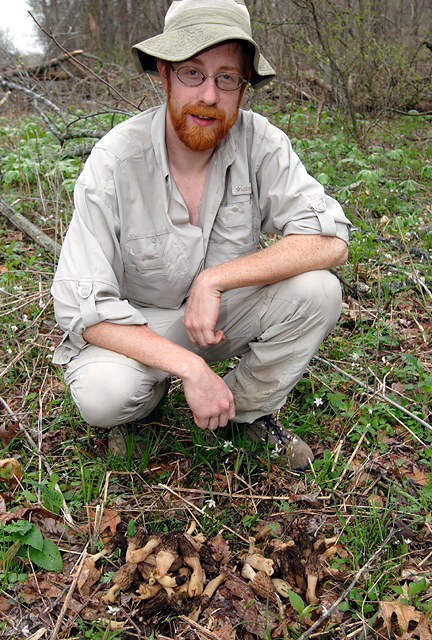 Marty Whalin with a bundle of morels that we collected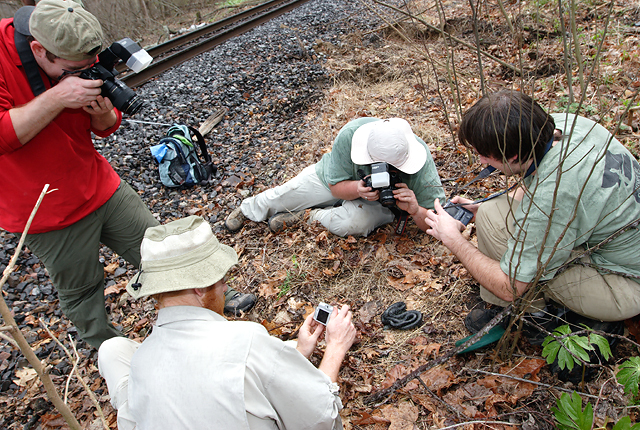 Photographing a "Shawnee king"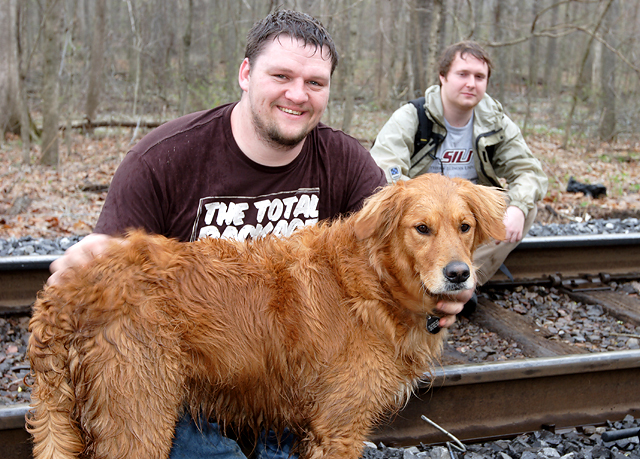 Don giving Quinn a good scratch on the butt with Mike Steffen in the background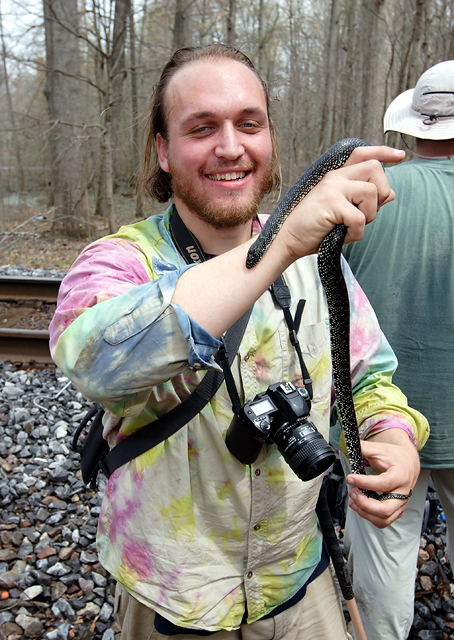 And finally Moses Michelsohn with a nice Shawnee king