Our plan roughly was to meet up with Ryan Thies and his Dad Saturday morning at Mingo NWR in Southeastern Missouri. We'd spend the day there then head over to Southern Illinois where we were to meet Mike Pingelton at camp. The next day we'd herp some new territory to all of us.
Brian Scheidt and I were late getting to Mingo and Ryan had already found a Speckled Kingsnake; unfortunately for me we couldn't refind it for a photo.
Ryan and I spent some time hunting a ditch for nerodia with no luck but we did manage to find a Bronze Frog and an Eastern Narrow-mouthed Toad.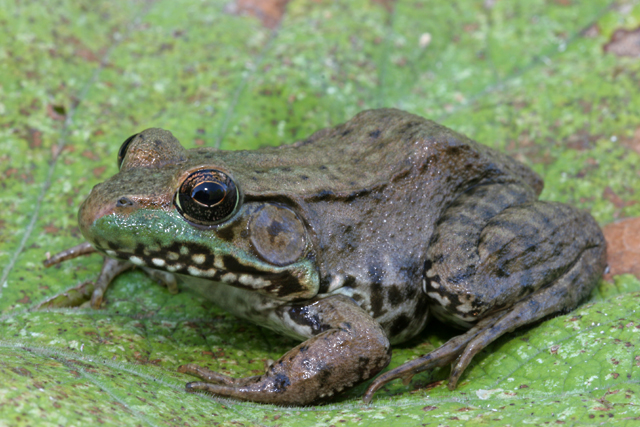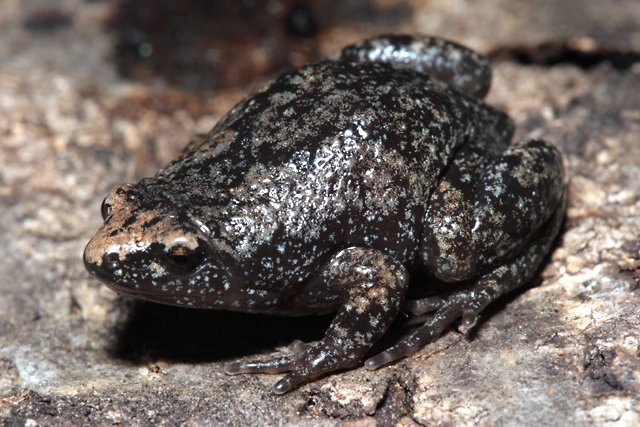 Although I passed on several Western Cottonmouths I did take the opportunity to photograph these two Broad-banded Water Snakes found out on the crawl.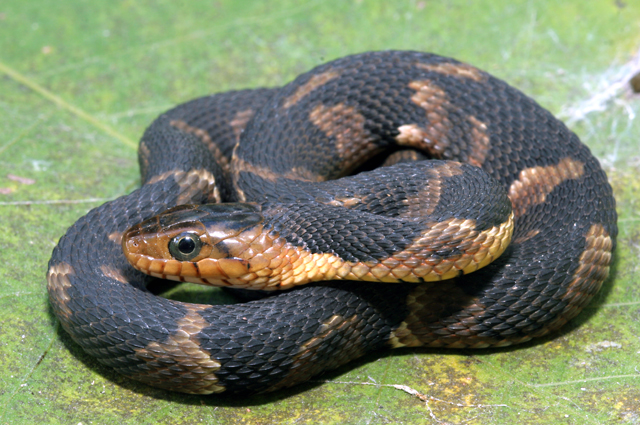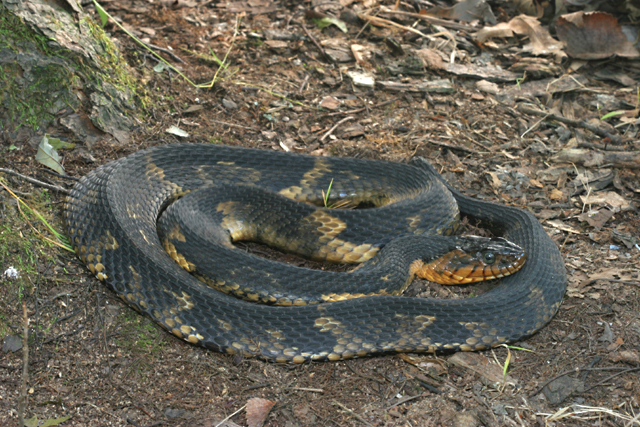 A quick habitat shot of the Mingo River.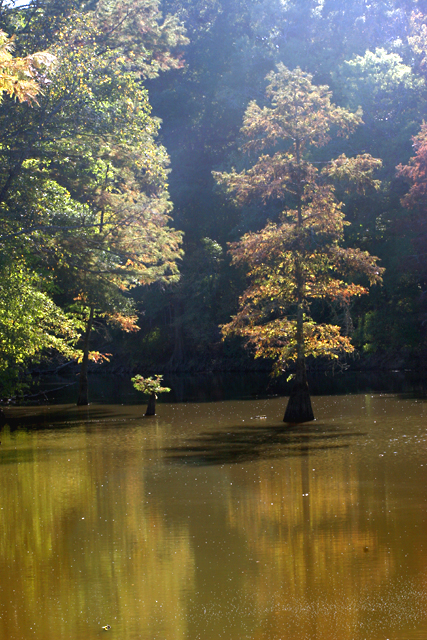 The sun was getting low so we decided to head for Illinois. By the time we pulled into camp it was after dark and Mike was already there. After enjoying few beers and stories around the campfire we all hit the sac in anticipation for what the next day held.
We planned on herping a line of bluffs that ran along side a big muddy river but first we had to make it to the other side.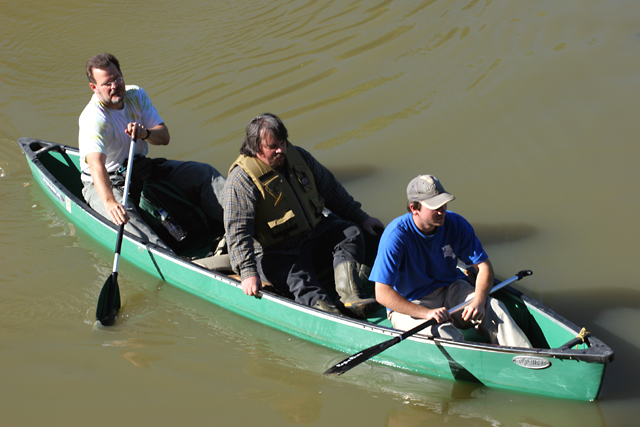 Ryan found the first snake of the day, a Rough Green Snake.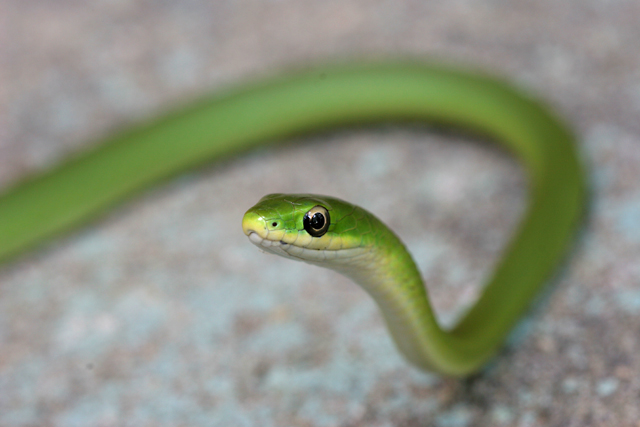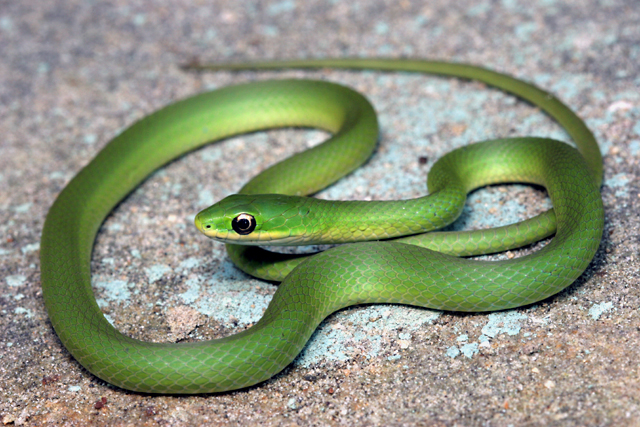 Soon after the green snake I spotted this juvenile Black Rat Snake just exiting his hibernacula.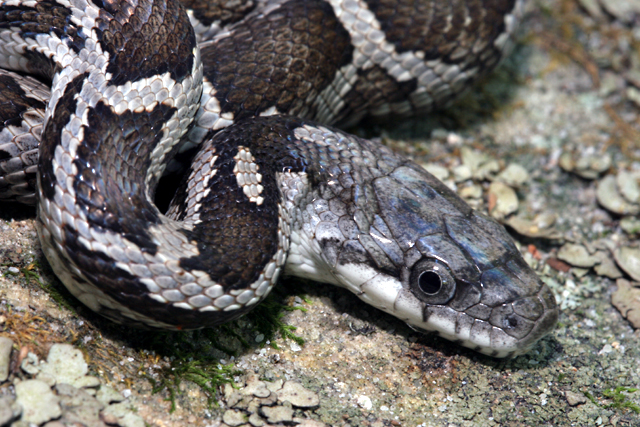 Using flashlights to peer into crevices in the bluff Mike and Ryan found a few cottonmouths and a copperhead sharing the same den. While they were busy counting those I moved a bit farther down the bluff and found the first Timber Rattlesnake of the day.
While we were all preparing to photograph the little rattlesnake Mike found this copperhead tucked back in a crevice.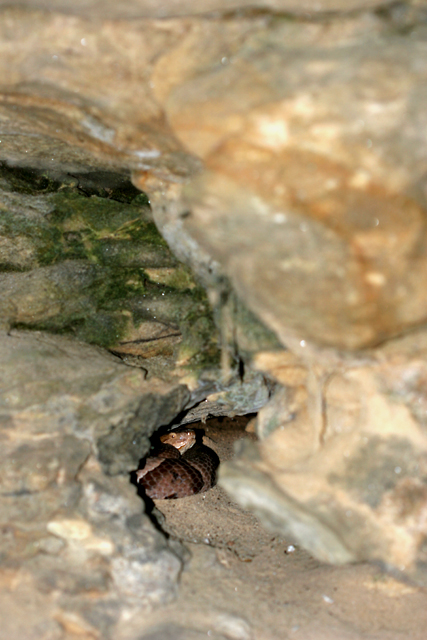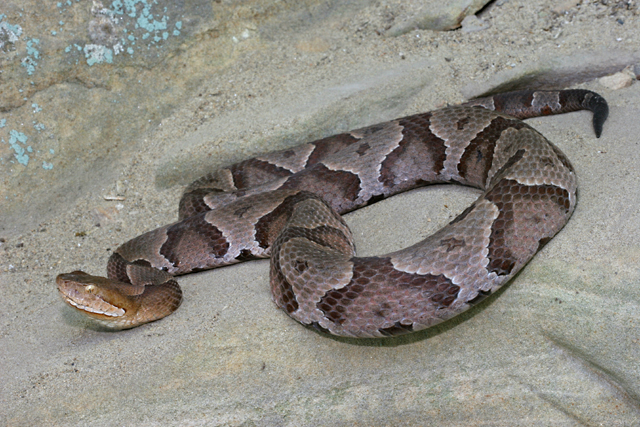 Here's Mike shooting his copperhead.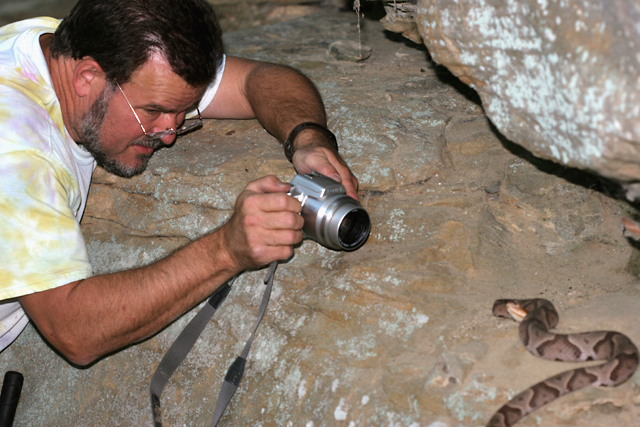 The rattlesnake and copperhead weren't the only snakes calling this spot home for the winter. We ended up finding another timber and a group of cottonmouths all sharing this small section of bluff.
After a slow, painful, muddy, itchy portage across the impenetrable stick-tight field that lie in-between two sets of bluffs. We were rewarded with another fine copperhead.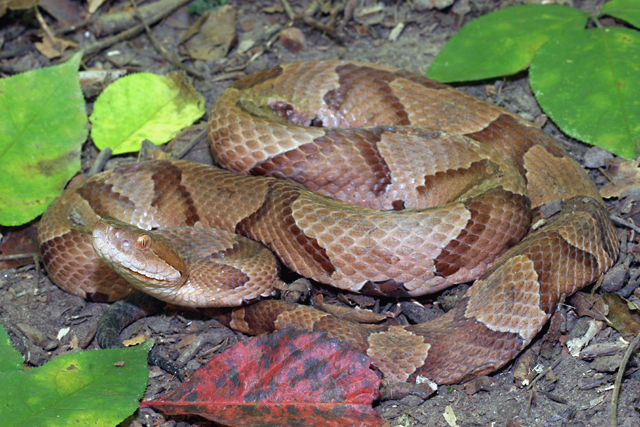 This little cottonmouth was not happy at all about having his picture taken.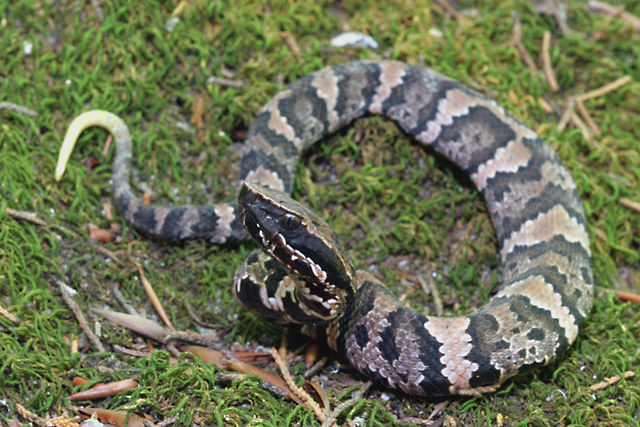 This Western Ribbon Snake was a new species for the day.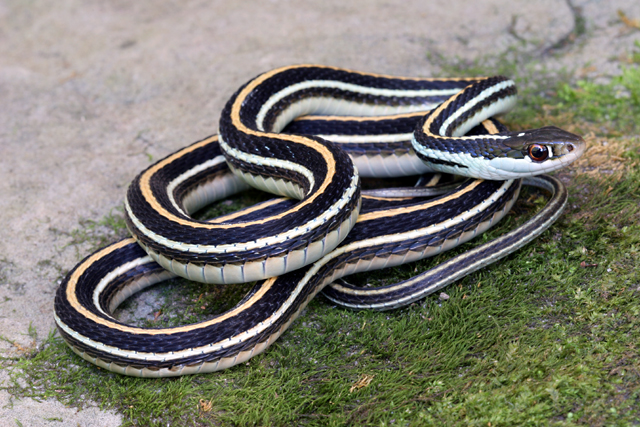 Here's Trevor and his human Brian waiting on me to photograph that ribbon.
Pingelton found this big female Broad-headed Skink.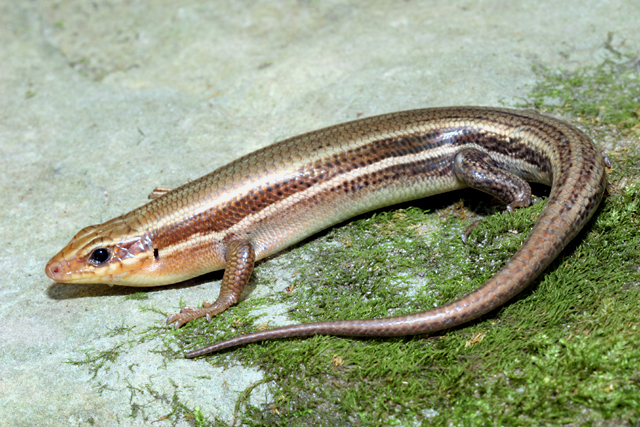 By this time Rough Green Snakes were literally everywhere. Ryan and Mike counted over twenty within a few hours.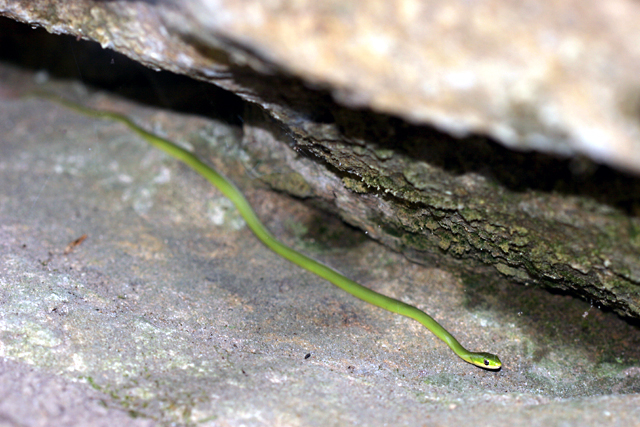 The last snake before turning back was this Black Rat that refused to hold still long enough for a decent photo.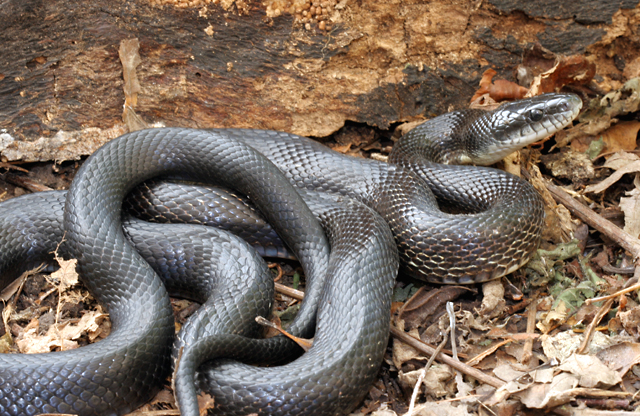 After a "seemingly" much longer walk we eventually made it back to our vehicles, tired but satisfied.